ISLIP
Three board members will be seeking reelection on the Islip Central School District Board of Education this year. The election will be uncontested as the three previous trustees will aim to be voted in once again for their three-year seats, all of which expire June 30, 2021.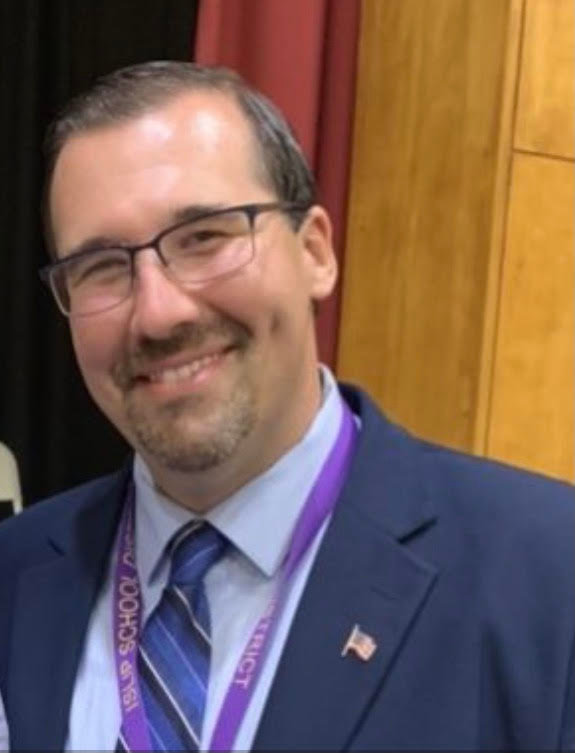 ERIC BUEHLER
Buehler was first elected to the Islip School Board in 2018. He's the managing director of his family-owned Overton Funeral Home in Islip and is a lifelong Islip resident with a daughter currently in Islip Middle School.
Buehler is a community volunteer, having served as president of both the Islip Rotary Club and the Islip Chamber of Commerce, and is active with several organizations and committees, including the Town of Islip Economic Development Commission as well as South Shore University Hospital's Community Board. He was also a past commissioner of the fire district.
One priority Buehler said he hopes to tackle if reelected is "getting and keeping all of our kids back to school safely and making sure we catch up with lost time because of the pandemic."
"We have to be sure our kids gain the right social and psychological needs as we come through COVID, and also prepare our kids as they move on from high school, either with college or career opportunities. We need to continue to make sound financial decisions, without sacrificing anything for our students, as we slowly come out of this pandemic," he said.
As for approaching changes in the district, he plans to be a part of the hiring of new staff to handle the ever-changing educational landscape, Buehler said, as well as a new superintendent.


THOMAS LEGGIO
The current board vice president, Leggio has been a member of the board of education since 2003. He has been a resident and homeowner in Islip for the past 40 years. He's raised three children through the Islip district.
Being a taxpayer, he said he's "extremely aware of the annual reminder," at one point working three jobs himself.
Leggio said he gained experience dealing with labor union negotiations and managing budgets during his nearly 48 years with the same company. He was a previous award winner of "The Pride of Islip," and serves as a commissioner and firefighter for the Islip Volunteer Fire Department.
If reelected, Leggio said the district should be "responding to all the challenges brought in by the COVID-19 pandemic and getting all students safely back to school."
"Once getting our students back, we need to focus on making up for the lost year that our students currently faced," Leggio said. "Our students are our priority. In order to best serve the students, we need to evaluate the next two years of budget concerns with the decrease in state aid and loss of stimulus money. This year, we are losing some of our talented teachers, but that will allow us to recruit new and innovative teachers to our Islip faculty. Along with new teachers brings the addition of our new superintendent, who will work tirelessly to put our students first, support our educators and engage with all stakeholders."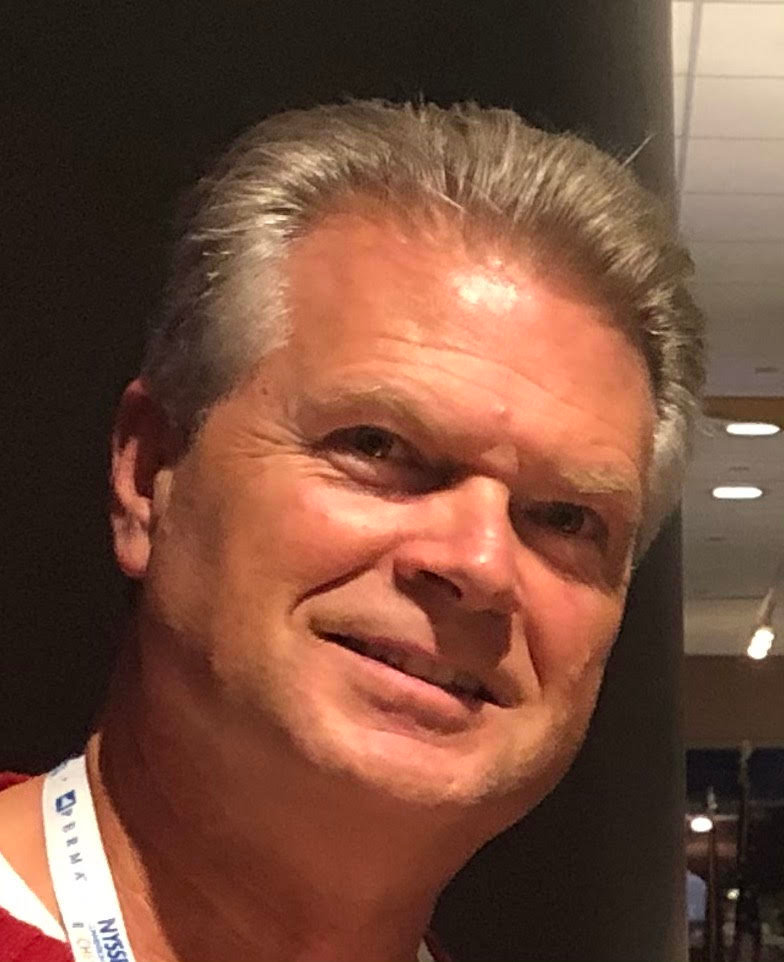 PAUL AUSTIN
Incumbent Austin was elected to a three-year term in 2018.
If reelected, Austin said he believes the top priority for the district is to return students to full-time, in-person learning, and to "build a plan that will help them get back on track to make up for what they missed."
In college, Austin studied horticulture and business, and served as a supermarket manager prior to owning a business with his brother for 20 years. Austin said his business experiences have given him the qualities he requires to serve on the board of education.
Austin said he wants to assist with the hiring of the new district superintendent, which will bring major changes to the district.

WEST ISLIP
Three candidates will seek two vacant seats on the West Islip Board of Education. The terms of board president Steve Gellar and Richard Antoniello will expire this June. Gellar, who was recently appointed to the Islip Town Environmental Council, will not seek reelection. Antoniello, however, will appear on the ballot. West Islip votes are at-large and not by seat.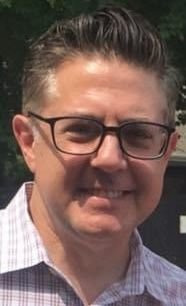 RICHARD ANTONIELLO
Incumbent Antoniello, of West Islip, was elected to the board in 2018. He currently teaches history in Plainview where he's worked since 1996. He lives with his wife, Allison, and their two daughters, Olivia and Ava.
"As a teacher, I bring insight and experience in education to the board," Antoniello said. "As a taxpayer, I respect our homeowners' high tax burden while working to maintain our first-rate schools. As a parent, I work to make sure my girls and the children of West Islip are given every opportunity for an enriching education."
Antoniello said continued open communication between the district and community members, as well as making sure students go back to school safely post-pandemic, is a priority for him.
"I value building consensus within the community to produce lasting change," he wrote. "This begins with listening to the concerns of parents, teachers, and students in formulating policy. The pandemic has proved the importance of communication concerning the health and education of our children."
If reelected, Antoniello said the district will continue to address learning gaps that emerged due to COVID-19 restrictions. "We have doubled enrollment in our Summer Investigations program for elementary students and will be offering universal full-day pre-kindergarten in the fall," Antoniello noted.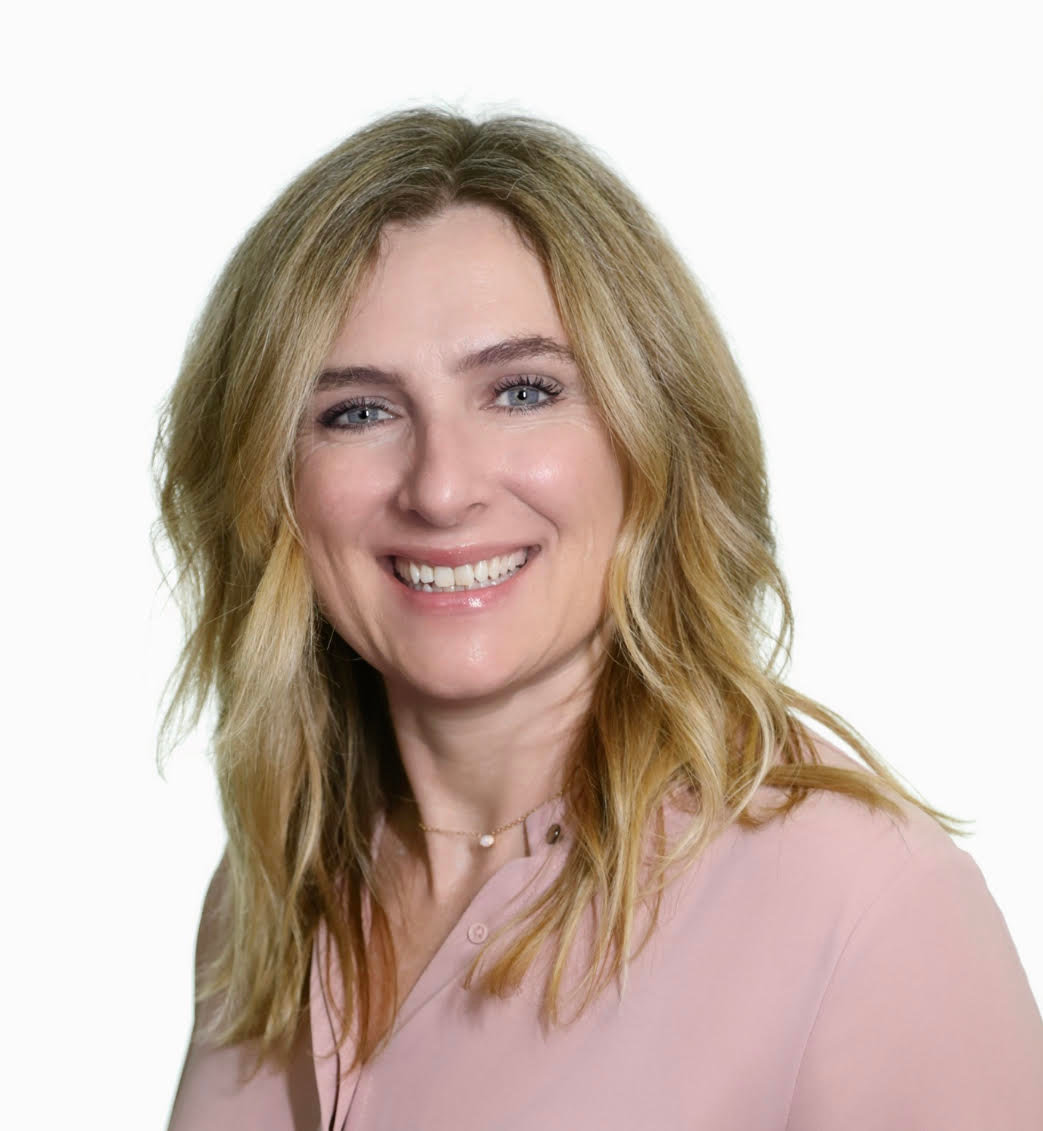 DEBBIE BROWN
A 40-year resident of West Islip and graduate of West Islip High School, Brown currently has three children in the district.
"As a mom of three students in the district, a nurse, literacy therapist and a former trustee for the CARES Foundation, I feel I can bring a unique, forward-thinking perspective to the West Islip School Board," Brown said.
The focus for the district right now, and in coming months, Brown said, will be the post-COVID recovery for staff and students. Making sure students and staff are safe is a priority.
"As a district, we will need to continually assess and evaluate our academic programming, mental health services and social opportunities to continue to meet the changing needs of the students as we go through the COVID-19 recovery process," Brown said.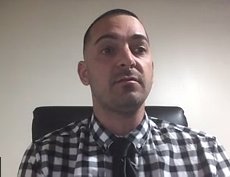 ROY TARANTOLA
Tarantola did not respond to request for comment.
In a biography posted to the West Islip Watch Facebook group, a social media page not affiliated with the district of which Tarantola is an admin, he said he moved to West Islip in 2009 for the quality of the schools. The biography states that has two children, one of which currently attends West Islip schools.
If elected, the biography states that "he will bring his honest, transparent and a no-nonsense approach" to the West Islip Board of Education in hopes of making positive changes that will not only benefit the children in the district but the community.
"I am outspoken and typically question things that don't sound right to me to further gain an understanding of other's individual perspectives," Tarantola said at the Suffolk PTA "Meet the Candidates" event on Monday, May 10. "I will not only listen to people's concerns, but I will advocate on their behalf.
One of his reasons for running. Tarantola said at the event, is to represent the interests of the community and children. Tarantola, who played a role in rallying the community to vote down the district's sale of the Masera property, said that if elected, he said he aims to bridge the communication gap between residents and the Board of Education.
His biography also stated if he's on the Board, he will ensure that "that there is no mismanagement of board controlled assets/monies because at the end of the day it's the resident's taxes that provide a big chunk of the money to the district and that money should be spent wisely."

EAST ISLIP
There will be a contested election in the East Islip School District this year, as three candidates (Charles Kalinowski, Michael Dorgan and Laurie Gapinski-Gould) seek to take the three-year term of current trustee Jessica Carney. Four candidates (Dominick Barbato, Timothy Sassone, Stephen Ruland and Joshua Zusmer) seek to take the vacant three-year seat of Phil Montuori Sr.
Meanwhile, Joann Walsh will run unopposed to finish out the one-year term of Christopher Nicolia. After one year, Walsh will have to run again for a regular three-year term.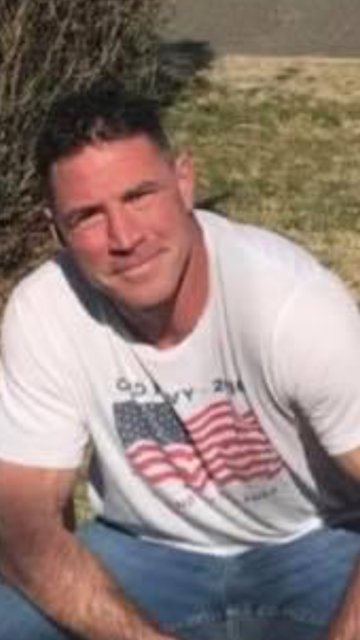 CHARLES KALINOWSKI
Kalinowski and his family are the third generation to reside in their East Islip home, where he's raised his three children. A teacher for 23 years, he said he has much experience with budgeting in the public school system and private sectors. He also has a secondary job in the hospital industry.
"In these challenging times for the community, I am enthusiastic in confronting any challenges, while working collegially to rise above them and help all 'stakeholders' in our community," Kalinowski wrote.
If elected, Kalinowski said he wants to: create a shared vision for the future of education; set the direction of the school district to achieve the highest student performance; provide accountability for student achievement results, not just through testing; develop a fair budget; support a healthy school district culture; create strategic partnerships with community stakeholders; and maintain strong ethical standards.
He said East Islip must continue to keep its students the top priority, as students return back to our "new normal." "It's crucial to keep the schools open and safe, while maintaining high but fair academic standards," Kalinowski wrote.
Kalinowski also said he believes the district should offer more vocational opportunities for students for possible careers in various trades and manufacturing, further develop social-emotional learning, and be more transparent with the community.
"I believe there is always room for improvement. The saying is 'It takes a village.' Well, that includes all members of our community, no matter what your role," Kalinowski said.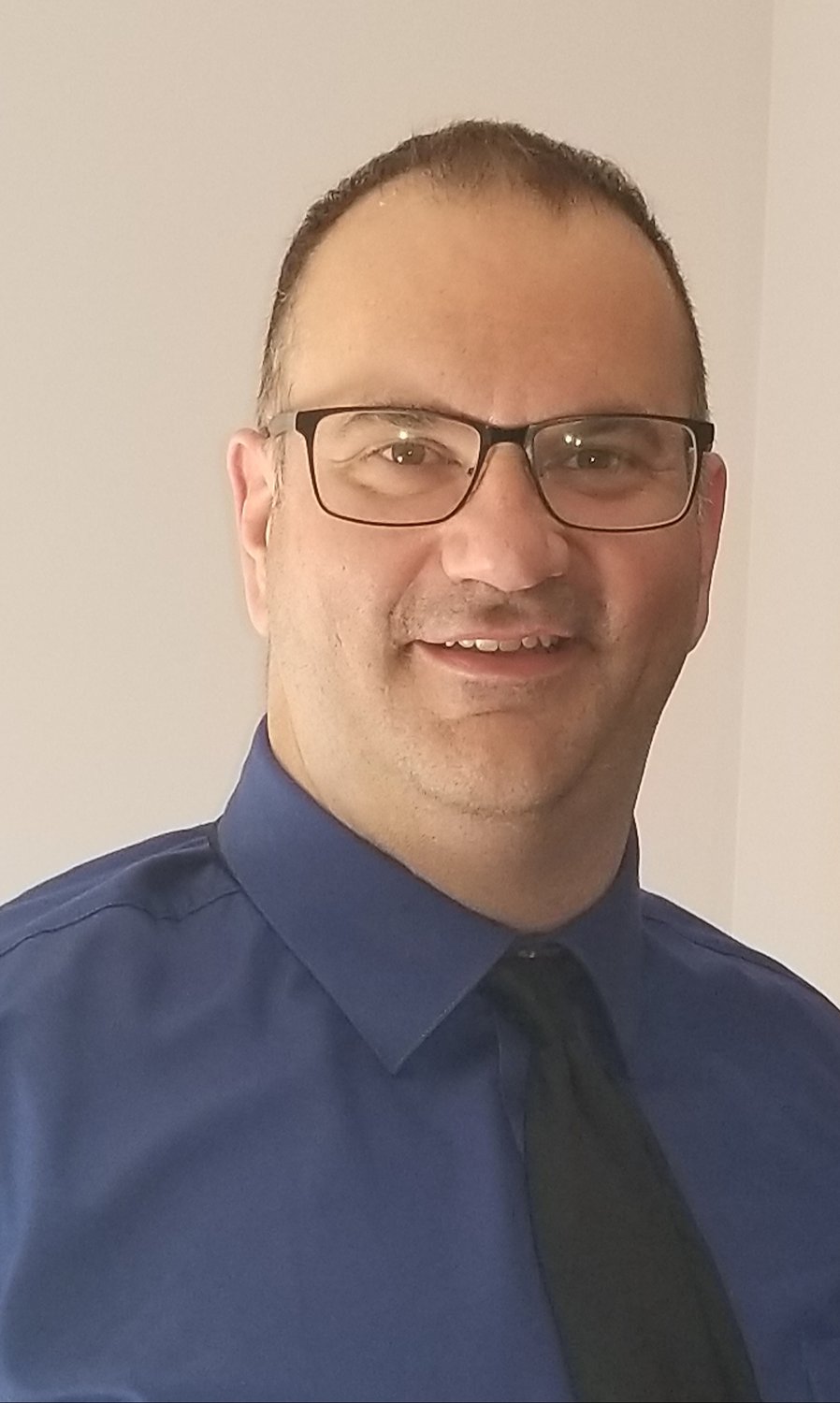 MICHAEL DORGAN
A lifelong resident of Islip Terrace, Dorgan's three children are enrolled in East Islip. He became involved with the community and school district as his children entered the district. Dorgan started by serving on various district committees, including the school budget advisory, the long-range planning, as a parent representative on an interview panel and a PTA volunteer at events. These interactions have provided him with the knowledge about the district's operation, its mission, and the needs of the community, he said.
"I want to go further and take that next step in contributing towards improving the future for our children and sustaining the core principles and values of our school district and community," Dorgan said.
For over 20 years, Dorgan worked for New York State with the Department of Agriculture & Markets, and said he's worked with a variety of groups from federal, state, and local governments.
Dorgan said this past year has shown the importance of students' education and safety needs. "This past year has taught us all so much of how important the educational needs and safety of our students are," he said. To best serve the students, Dorgan said the district has been making ongoing changes to technology, transportation, facilities, and security needs.
"As a community, we need to continue this process of evaluating these sectors by working to identify the educational trends and achievements that will make our students ready for either a career or college ready," Dorgan said. "We must also consider the challenges and changes of student enrollment, facilities requirements, the current economic conditions and available educational programs."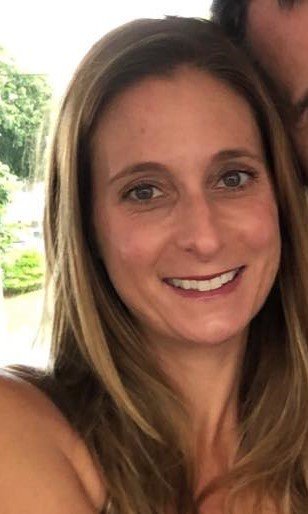 LAURIE GAPINSKI-GOULD
A mother, attorney, assistant coach of the East Islip CYO track team and head of the fifth-grade committee at JFK Elementary, Gapinski-Gould is used to juggling multiple tasks at once.
Once COVID-19 hit, the 12-year East Islip resident with two daughters in the district said she was forced to study the workings of the educational system.
"For the last three months of school, the teachers did the best they could with the parameters they were given," Gapinski-Gould recalled. "My hope was that over the summer we would take a proactive approach to getting up and running for what we knew would be a difficult and challenging year… I know now that if I want to have a voice for my kids, if I want to see changes made, then I need to get involved and take action."
East Islip's students must be the top priority of the district, she said. The district has made strides in past years by adding more vocational training spaces and infrastructure upgrades like building a sports facility, new bathrooms, roofs and green-energy improvements. Many East Islip alumni return to the area to raise families, which is indicative of the school community success, she said, but more work has to be done.
Student mental health is a focus for Gapinski-Gould: "One thing we have learned this past year is how fragile a child's mental health can be. Not all kids will seek out help," she said. She wants to consider bringing mindfulness techniques to students, potentially by implementing it into the health-science curriculum.
Some of Gapinski-Gould's top concerns include: ensuring that East Islip's academic programs are competitive with all schools; students are prepared for a "technology-based workforce"; the district provides enough vocational training for the students; and the budget is spent wisely.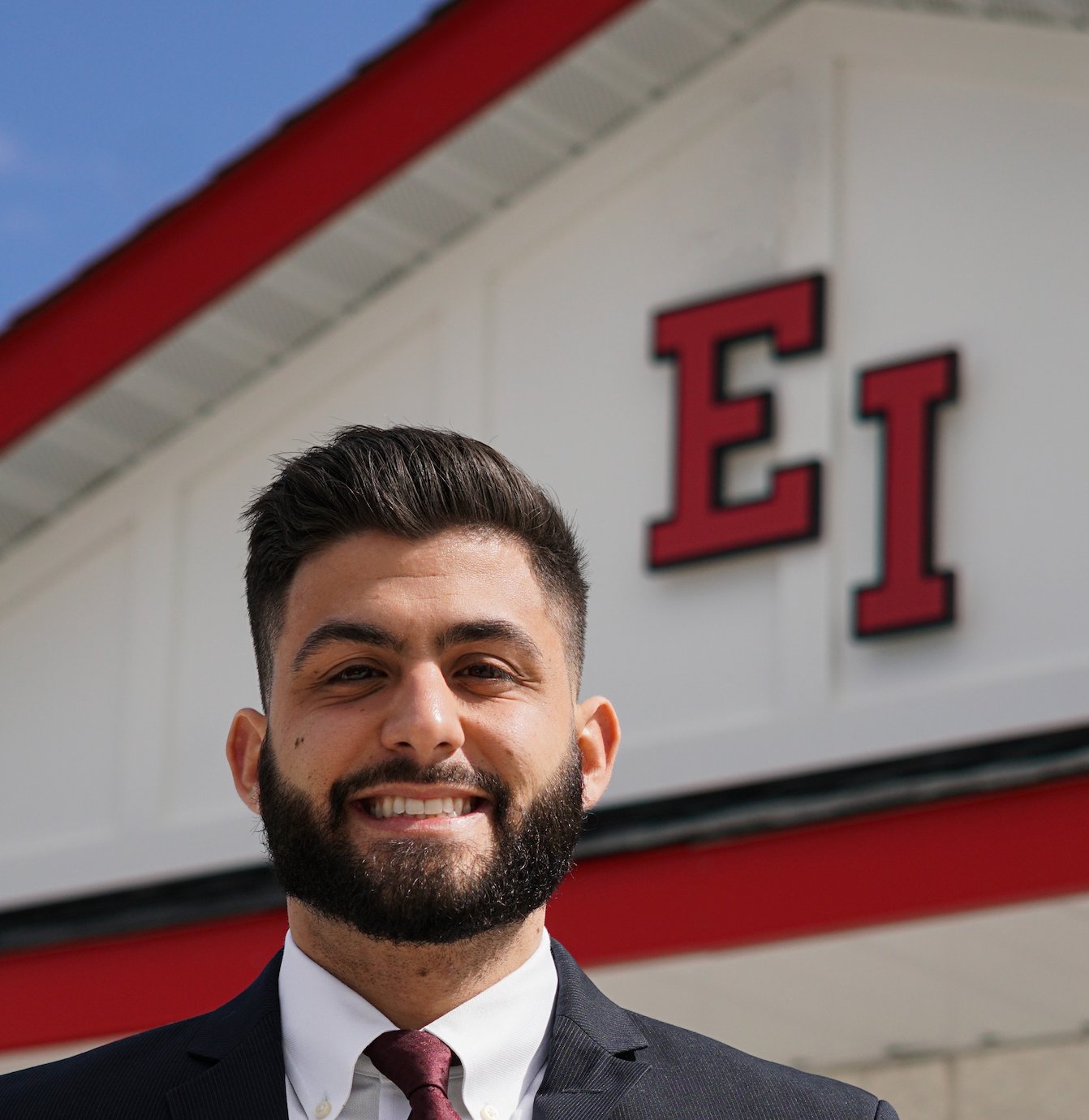 DOMINICK BARBATO
A lifelong East Islip resident, Barbato said he's studied business since the age of 14. At age 24, he has a B.A. in finance and economics and an MBA in organizational leadership.
If elected, he said he plans to apply his "strong understanding" of finance and accounting into the district budget. "Fiscally, I plan to bring oversight and improvements to each area, which will benefit our taxpayers' and students' education," Barbato said.
Although not a traditional educator, Barbato said he's educated many online and offline through created content. "I want to empower and inspire the generations of tomorrow," Barbato said. "The school system needs to modernize its infrastructure and processes to suit the ages of tomorrow adequately."
The educational system may change in coming years, Barbato said, and he wants to put students ahead of these progressions through technology.
Voicing the concerns of the community is Barbato's top priority. He said he believes taxpayers have the right to know where their money is going and how it's utilized. If elected, he aims to allow for more transparency in all areas. Also, he said, he hopes to make the BOCES program more prominent to "give students a choice in their educational path."
The district's business program changed Barbato's life, he said, and molded who he is. He hopes to further develop business courses if elected. Further, vocational study programs should be implemented to "allow students to learn what they love early on," he said. "East Islip allowed me to explore my strengths, weaknesses, and curiosities. I owe it to this community for finding my passions so young."



TIMOTHY SASSONE
"Education has and will always be my passion in life," Sassone said, who has spent the last 20 years in education. He received a post-master's degree in school building and school district leadership and next year, his three children will be enrolled in the district.
These experiences, Sassone said, make him aware of everything, from budget analysis to local and state curriculum goals.
If elected, Sassone said it's his goal to make sure students receive "a top-notch education with a diverse set of opportunities based on desire and ability." Additionally, he said, he'd make the push to prevent high tax levy increases to "protect our property values and have the chance for future generations to remain in the community."
Sassone said he's pushing for students to return to normalcy as soon as possible, and aims to focus on mental and academic success. Some of his priorities include a "thorough and appropriate" spending of taxpayer money to reach the students.
"A very important factor in coming years will be maintaining the independence of East Islip schools against encroaching federal and state curriculum driven by political ideology," Sassone said.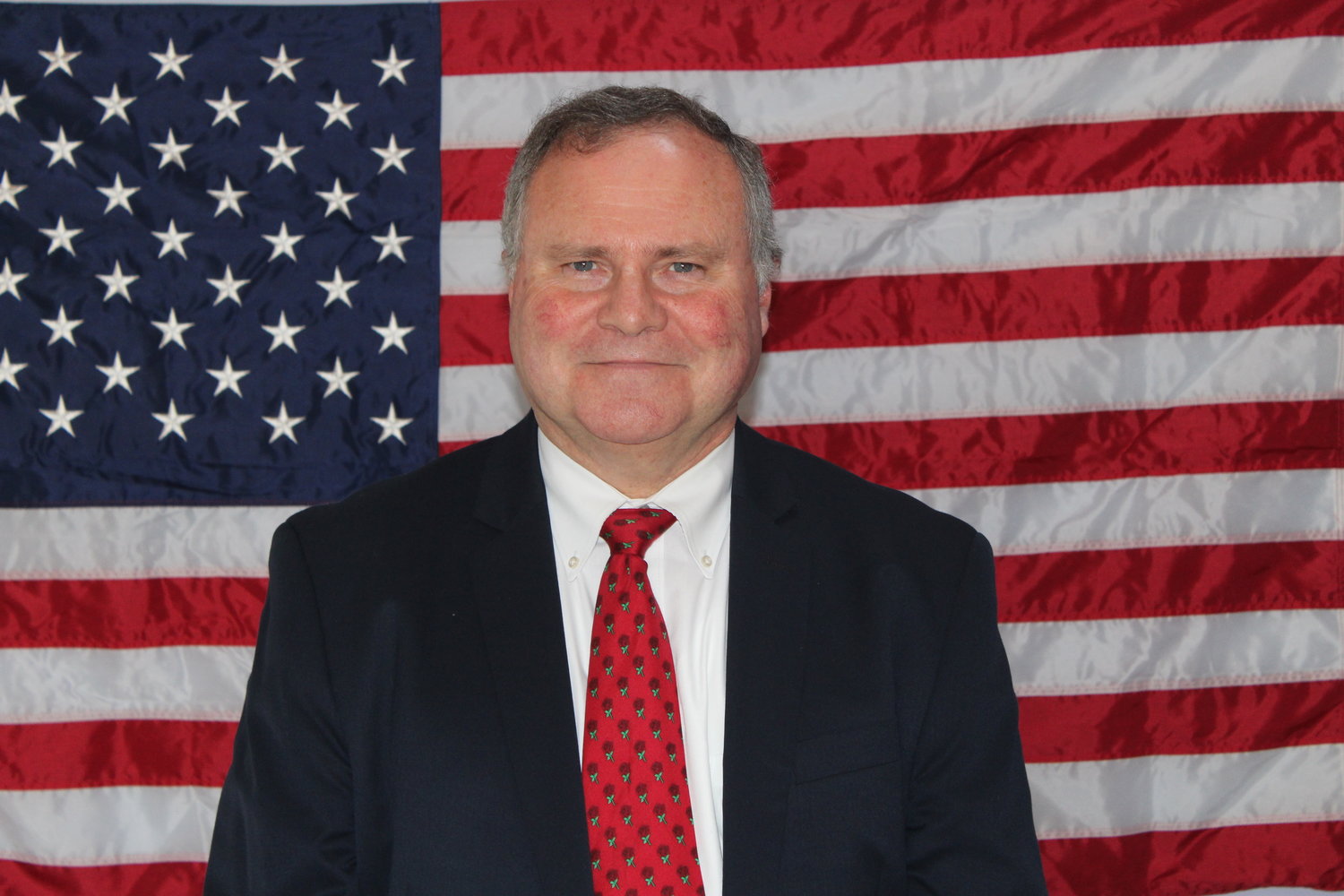 STEPHEN RULAND
As an East Islip resident for 54 years and former Timber Point Elementary School student, Ruland said he's watched the school district community grow and evolve.
Ruland worked as a planner for the East Hampton Planning Department between graduate school and earned his law degree from St. John's University. He has a Master's Degree in Public Management and Policy Analysis from Stony Brook and has been a practicing attorney for 32 years. He also served the country in the Air National Guard for seven years, lives with his wife, Lisa Ruland (Panzner), who is a second-generation graduate from the district who will retire this year. His three children are graduates of the East Islip School District, most recently graduating in 2019. Ruland has supported the East Islip Athletic Booster Club and For the Kids Foundation of East Islip throughout his time in the hamlet. He also served as the Little League of the Islips manager and coach, and on the Pastoral Council at St. Mary Church, in the past.
Ruland said students and community should be the priority of this district.
"As an East Islip homeowner for 26 years, I foster the same concerns as my neighbors. I understand the concerns of all… homeowners regarding the school budget and education for our children," he said.
To best serve students, Ruland said, students should be encouraged to explore their various gifts and career paths fully.
"The school system should not 'pigeonhole' children into specific fields or vocations. The goal of education is to get students ready for the 'real' world and push them towards successful futures," Ruland said. "I support a broad spectrum of options for students to prepare for their next step."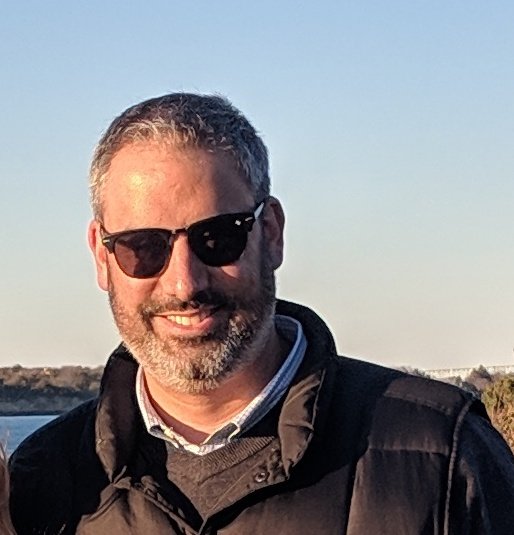 JOSHUA ZUSMER
With over 20 years of experience working at Eastern Suffolk BOCES Board of Cooperative Educational Services, Zusmer has a background in education. He's lived in East Islip for over 15 years, and his two children attend the district.
Zusmer said he would like to use his background and experience in education, business and leadership to serve on the school board to "ensure that our district is run effectively, that our taxes are used responsibly, and that our community keeps growing strong."
The No. 1 priority in the district, Zusmer said, is ensuring the opportunities for children. To have these opportunities, Zusmer said, the district needs to ensure that "we have excellent teachers and we need to make sure they are available for the full gamut of clubs, not just athletics. East Islip's teachers are currently working on a two-year expired contract," Zusmer said. The district needs to focus on providing co-curricular opportunities for students whose passions rest with music, drama, arts, STEM and academic programs, he added.
If elected, he said his knowledge of teachers, civil service contract policies, and reviewing teachers' union contracts throughout Suffolk County will "allow our board to negotiate agreeable contracts with our bargaining units that are also responsible to the district and taxpayers."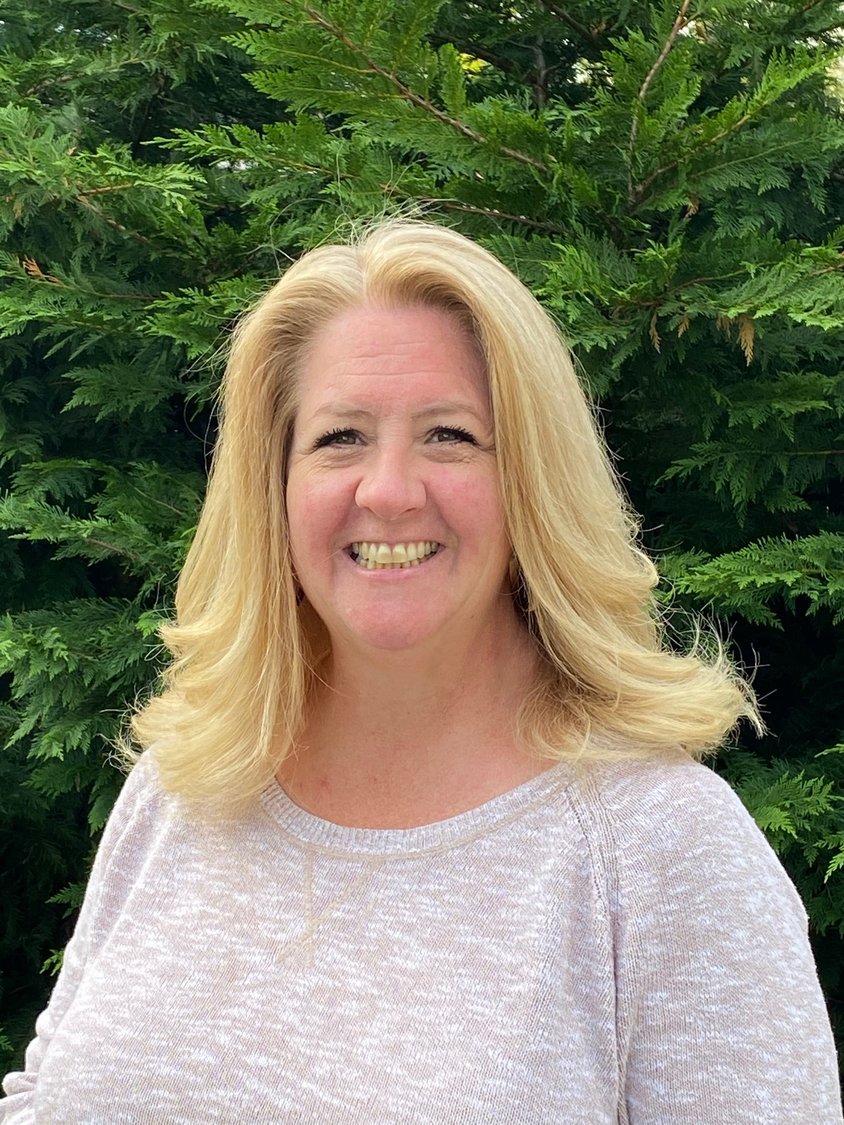 JOANN WALSH
Walsh, the only candidate running for the one-year seat, has been in East Islip for 25 years. Her one son graduated from the district in 2020 and her daughter attends East Islip High School.
She's been actively involved in the district for the past 14 years, she said, serving as PTA president in three units, including the PTA Council.
As president of PTA Council, Walsh said she worked with district principals and administrators and continues to have a working relationship with them today.
She's also volunteered on multiple committees, including the Long-Range Planning Committee, the Budget Advisory Committee, the Wellness Committee, the Nutrition Committee and several interview committees. "My close involvement for over a decade has given me a front-row seat to the growth and positive change in the district over that time, and insight into what made it happen," Walsh said.
Although the district is undergoing buildings and grounds updates, Walsh said she feels the focus of the district is "mental health, curriculum and maintaining a healthy relationship with the community."
"To best serve the students in the future, I believe we need to reevaluate some of our curriculum at all levels and begin introducing our younger children to a challenging, age-appropriate curriculum," Walsh said. "I strongly feel, as the pandemic showed us, that we have to be open to new ways of learning and using technology to our advantage. Nothing can replace a classroom setting, but the influence of technology on today's children cannot be ignored."

BAY SHORE
Four candidates will seek to take on three vacant seats on Bay Shore's Board of Education. The only incumbent is board president Susan Gargan.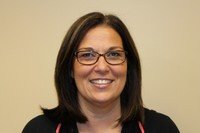 SUSAN GARGAN
Incumbent Gargan is currently in her second term as a Bay Shore Board of Education trustee. A lifelong resident of Bay Shore, her children are the third generation of Bay Shore students.
Gargan said she first realized her love for children and education while her mother was a paraprofessional at Fifth Avenue School. She is currently in her 30th year of employment with Eastern Suffolk BOCES, first as a teacher and for the past 20 years as an assistant principal.
"I think my education background allows me to have a deep understanding of the intricacies of the education system. Working specifically in special education, I have an understanding of working as a team, listening to other people's point of view and coming to consensus on the best course of action in a given situation," Gargan said.
Beyond students' graduation, the district's top priority is "providing a well-rounded education that leads to both career and college opportunities," Gargan said. "Valuing and teaching students the non-measurable skills that will allow them to be successful in life while acknowledging each student's individual definition of success."
It's difficult to pinpoint what changes need to be made in the district to best serve the students, Gargan said. Bay Shore first had to grapple with the rollout of Common Core standards, rebranded as Next Gen standards, and now they're dealing with the pandemic's impact on students.
"I don't know that we know just yet what the full impact of the last year and a half will be. I do think we have to meet students where they are and reconsider what we value and measure," she said, and later noted that she looks forward to continuing her service to the community on the board.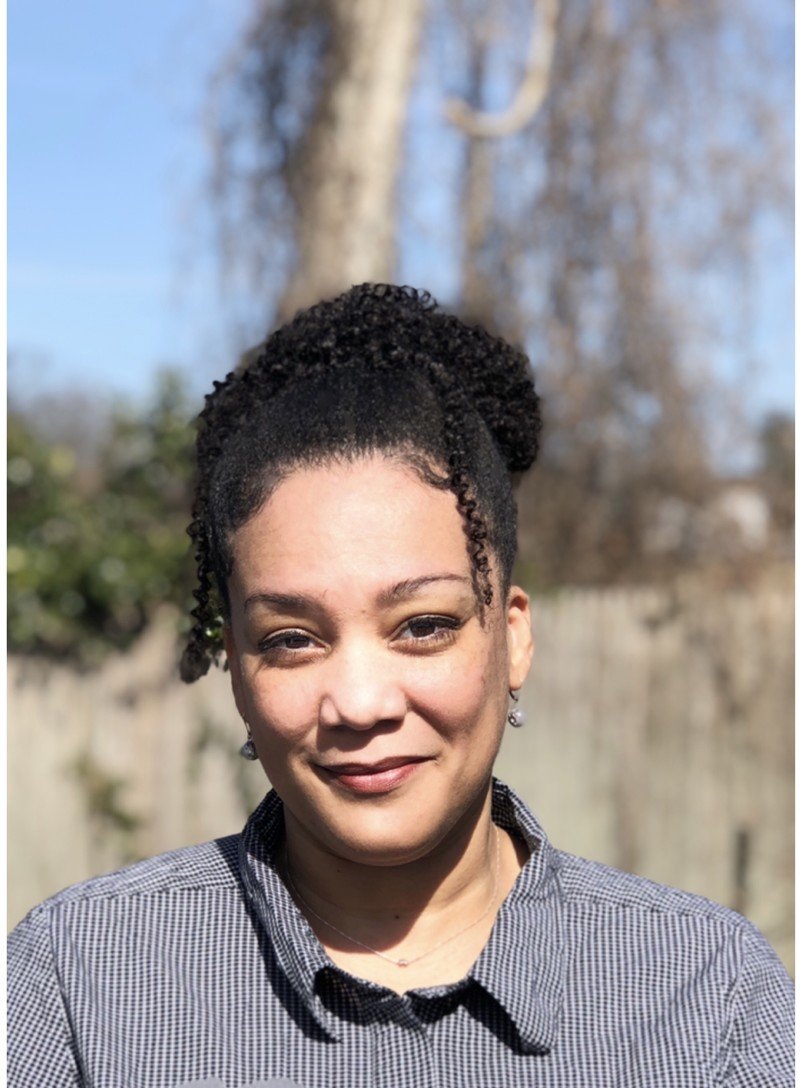 TUERE MORTON
As a doctoral candidate with a master's degree in nursing who works as a nurse practitioner in public health, Morton said she offers a "unique skill set as we look to reopen our schools safely and securely for students and staff."
A mother of three, two of whom attend Bay Shore schools, Morton said she's attended board of education meetings since her eldest attended grade school. "My experience serving on numerous school and community executive boards spans two decades, during which I helped to raise thousands of dollars for student scholarships and to broaden the programs available to all students," Morton said. "I understand the necessity for responsible fiscal stewardship during difficult economic times.
Facilitating an effective transition for children back to full-time, in-person schooling must take precedence for the district, Morton said.
What changes need to be made to best serve the students?
Morton said children must be put first in all aspects of district operations, and made note that individuals receiving free meals through the district should be priority. "During the pandemic, our district eliminated the transportation department when other districts utilized buses to deliver breakfasts and lunches to students daily," she said. "If they qualified for free lunch, common sense tells us they could not travel to one of only two school buildings that distributed food.'
Morton said she spent the last 20 years preparing to serve the district and concluded by stating: "The culmination of my experience and unique lens — unlike that of any other candidate or sitting trustee — will be an invaluable addition to the board and better represent the student population and stakeholders at large."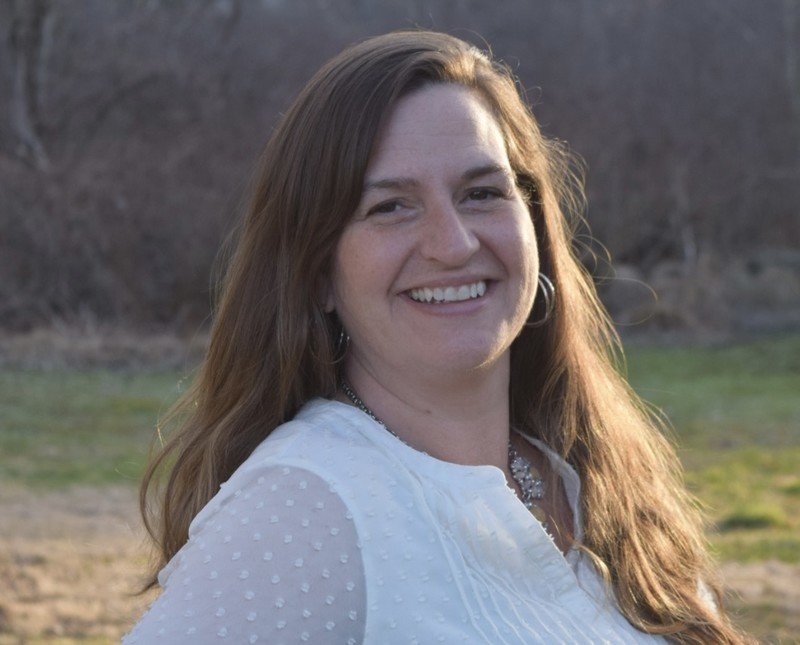 JENNIFER BROWNYARD
A 16-year resident in Bay Shore, Brownyard works as the marketing manager at Bay Shore-based Brownyard Group, a local commercial insurance company. She's the mother of 13-year-old twins, Elizabeth and John.
Brownyard has been a volunteer with the district as the secretary of the PFA at Bay Shore Middle School for three years and president of the Music Sponsors of Bay Shore for two years. She's volunteered with the local Girl and Boy Scout chapters and taken part in activities in the Youth Ministry of St. Patrick's Church.
"Between my work experience with both marketing and budgeting and my volunteer experience, I believe that I have a great combination of an understanding of both sides of what goes into planning for a school district and its needs," Brownyard said.
"Clear, concise and effective" communication is a priority in the district, she said: "We have so many amazing programs to offer, but I don't think that enough of our parents and students are aware that they are there. I also believe that the Bay Shore community who do not have school-aged children should be more aware of how the school district is spending their tax dollars."

In terms of changes that need to be made to best serve students, Brownyard said that early intervention of younger students and helping them to get to their grade level in math and English is critical. Also, she said, she believes the district needs to focus and help the high percentage of transient students that join the district in the middle of their educational journey.
If elected, Brownyard said she will give the position her all and work closely with her fellow board members, the administration and community to help Bay Shore "live up to its reputation."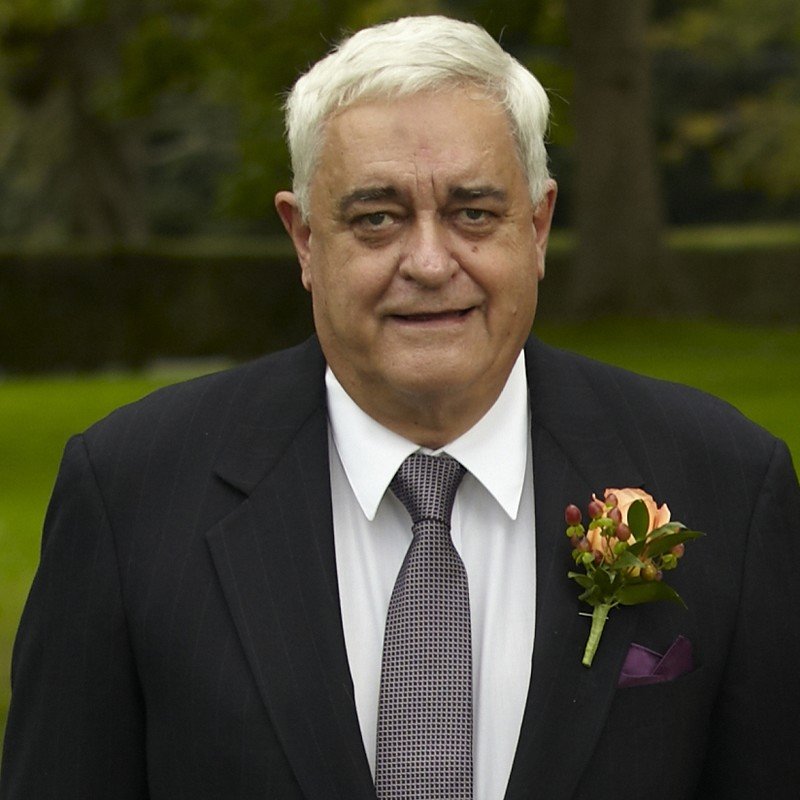 PHILIP M. CARPENTER JR.
Carpenter did not respond to request for comment. The following information was pulled from the district website.

Carpenter joined the district in 1964, serving as a social studies educator in the middle school. He's called Bay Shore home for over five decades, where he and his wife, a Bay Shore alumna, raised four children, all Bay Shore High School grads.
"I believe in helping students find their own unique talents and voices," the district biography stated. "The best way to ensure a strong opportunity for every child in our district—and across the nation—is equitable access to learn and grow. We need to provide students the instruction, tools, life skills, and resources to help them succeed in the classroom and throughout their lives."
The biography stated that Carpenter regularly contributes to the Bay Shore Classroom Teachers Association's "Dollars for Scholars'' fundraiser and he has endowed five scholarships at the SUNY College at Oneonta for Bay Shore High School grads. There are also six annual tuition grants his family provides to seniors who plan to attend Suffolk County Community College or another SUNY school, the bio stated.
A Bay Shore High School Hall of Fame inductee and Bay Shore Lions Club member, Carpenter said his vision for the school district is "to maximize every student's potential, recognizing that some students are geared to learn a trade, while some are ready to enter the workforce, and others are ready to attend college."
If elected, he aims to increase public transparency and open communication between the district and the community. He also supports the hiring of local residents for district positions who are Bay Shore High School graduates.